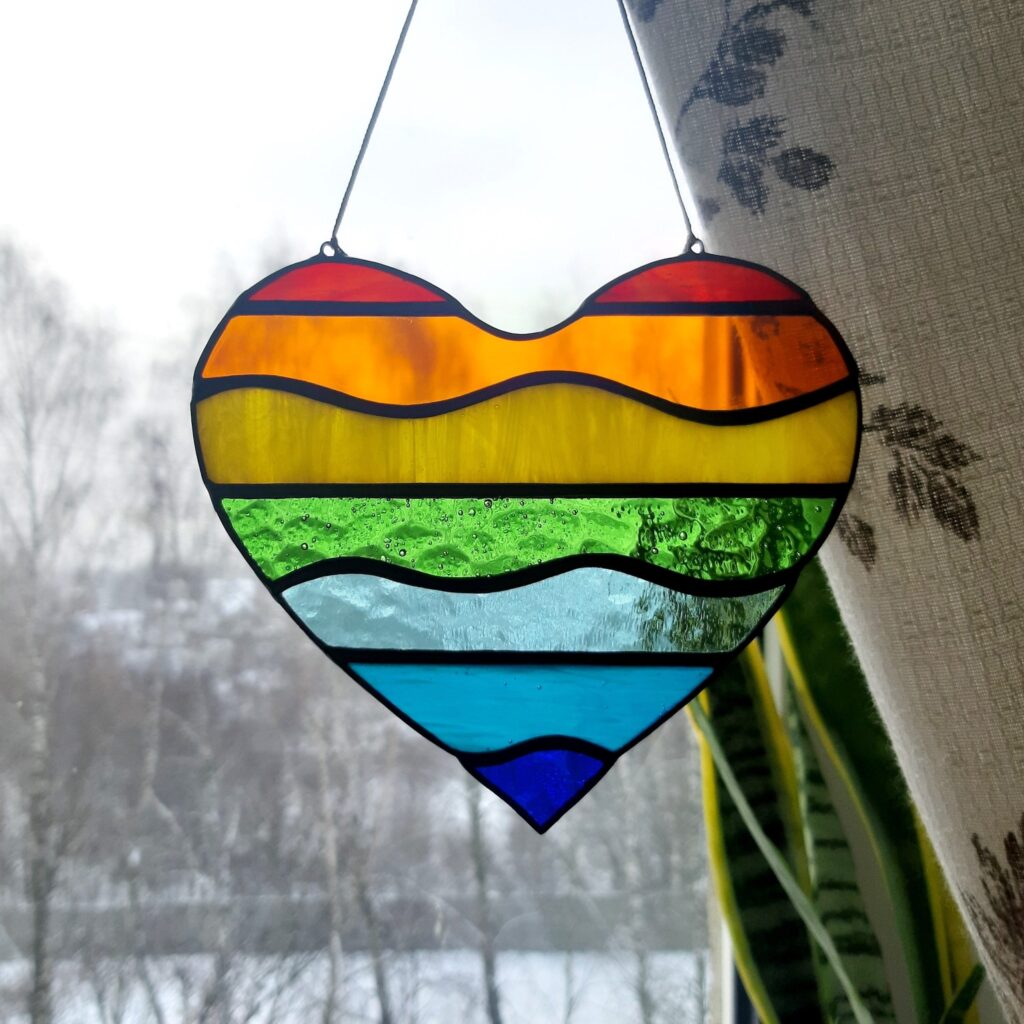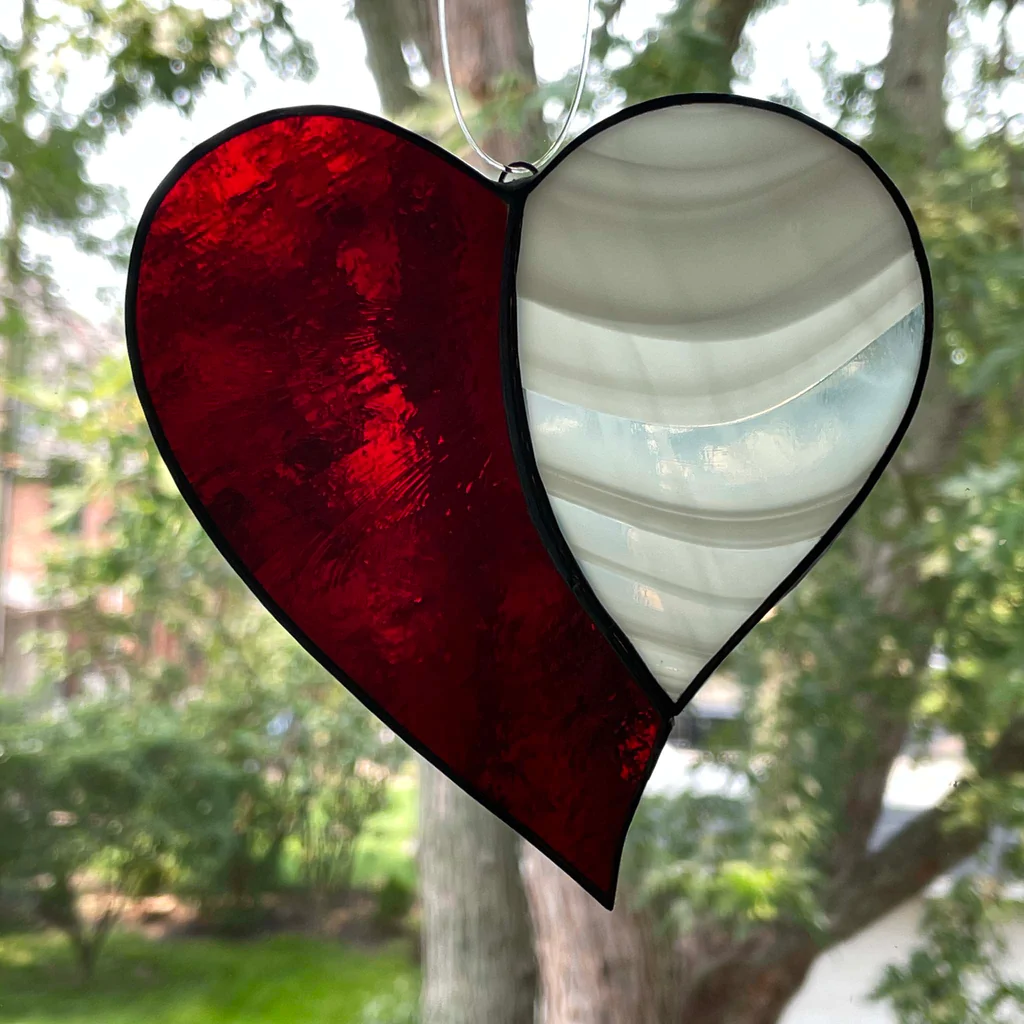 To make a heart-shaped suncatcher, you will need the following materials:
Stained glass in various shades of red, pink, and white
Copper foil
Soldering iron
Lead-free solder
Flux
Patina (optional)
Black felt or construction paper
Scissors
A heart-shaped template (you can use a paper heart or draw your own)
Here is a step-by-step guide on how to make a heart-shaped suncatcher:
Cut out a heart-shaped template from paper or cardboard.
Trace the template onto the back of the stained glass pieces using a pencil. Cut out the hearts using a glass cutter or a pair of scissors.
Lay the cut out hearts onto the template in a pattern that you like.
Once you are happy with the layout, apply copper foil to the edges of the glass hearts. Use a foam brush to apply a thin layer of flux onto the foil.
Use a soldering iron to melt the solder and join the foil-covered edges of the glass together.
Once the soldering is complete, you can apply a patina if desired. This will give the suncatcher an antique look.
Cut out a piece of black felt or construction paper that is slightly larger than the heart-shaped suncatcher.
Glue the suncatcher onto the felt or construction paper using a strong adhesive.
Punch a hole near the top of the suncatcher and thread a ribbon or string through it. Hang the suncatcher in a sunny window to enjoy!
I hope these instructions help you create a beautiful heart-shaped suncatcher!