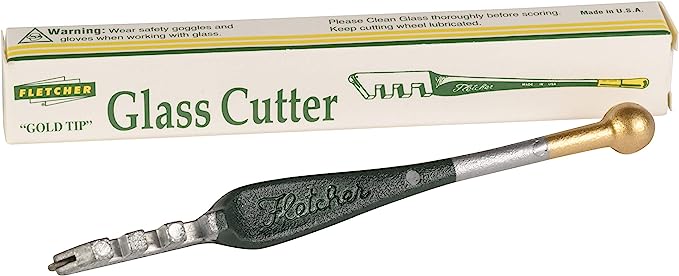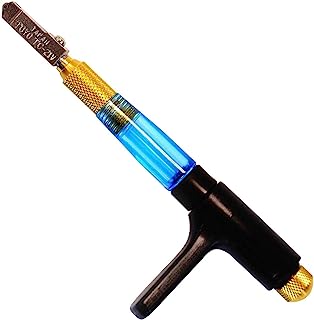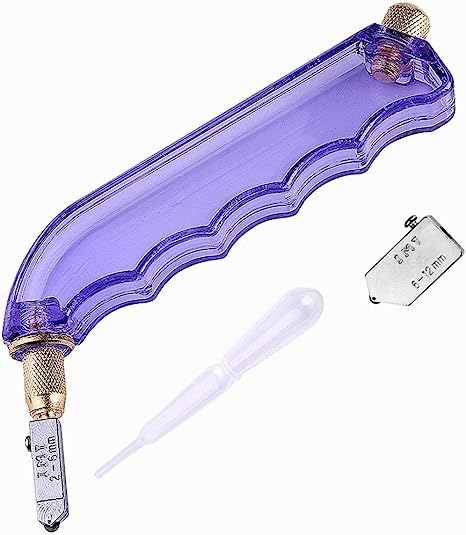 As a professional stained glass maker, I have had the opportunity to work with various glass cutters, and I have found that the following are the top 5 glass cutters based on their performance, durability, and ease of use:
Toyo Custom-Grip Supercutter:
The Toyo Custom-Grip Supercutter is widely regarded as one of the best glass cutters in the market. With its ergonomic handle design, it reduces hand fatigue and allows for a comfortable grip, enabling precise cuts. The tungsten carbide cutting wheel provides excellent durability and longevity, making it a reliable choice for professionals.
Silberschnitt 2000 Oil Glass Cutter:
The Silberschnitt 2000 is a German-made, high-quality glass cutter known for its precision and durability. It features an automatic oil dispensing system, which ensures a consistent flow of oil to the cutting wheel, reducing the chances of chipping and breakage. The interchangeable cutting heads make it a versatile choice for various glass thicknesses.
Fletcher-Terry Gold Tip Designer II:
The Fletcher-Terry Gold Tip Designer II is a popular choice among professionals because of its high-quality materials and design. The cutting wheel is made from hardened steel, ensuring clean and accurate cuts. The brass handle not only adds a touch of elegance but also provides a comfortable grip for extended use.
Thomas Grip Supercutter:
The Thomas Grip Supercutter is another excellent option from Toyo. Its unique pistol grip design allows for increased control and reduces hand fatigue during long cutting sessions. The self-oiling feature helps maintain the cutting wheel's sharpness, while the tungsten carbide wheel ensures clean and accurate cuts.
Studio Pro Pistol Grip Glass Cutter:
The Studio Pro Pistol Grip Glass Cutter is an affordable and reliable choice for both beginners and professionals. Its ergonomic pistol grip design offers comfort and control, while the carbide steel cutting wheel provides durability and precision. The built-in oil reservoir keeps the cutting wheel lubricated for smooth and consistent cuts.
Each of these glass cutters has its unique features and advantages, making them top choices for professionals. While personal preference and specific project requirements may influence your decision, you can't go wrong with any of these options for your stained glass projects.